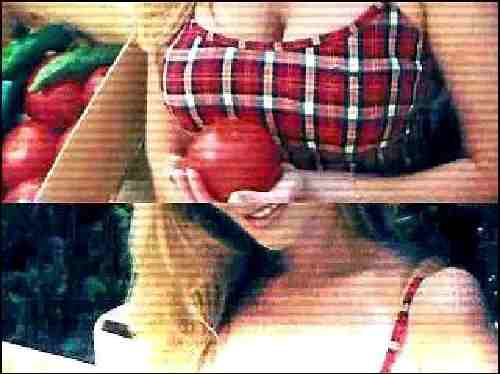 Tara Reid's Ketchup
---
Monet Crayola is back! American Pie Star Tara Reid has a saucy new burger joint (or ketchup joint?) opening in West Hollywood aptly named "Ketchup". ...

April 3rd, 2007 |
Celebs Gone Commando – yes, that's pantyless!!!
---
Is "going commando" a trend popularized by celebritartes Paris Hilton, Lindsay Lohan and Britney Spears or rather a movement among young, modern, post-feminist women? Allure ...

March 29th, 2007 |

10 Comments
Celebrity Voyeurism – America's Guilty Pleasure
---
Why are pointless, raw and unedited paparazzi videos of celebrities so intriguing? Especially when paired with Lindsay Lohan and a blinged out francophile giraffe...

March 19th, 2007 |

Comment First!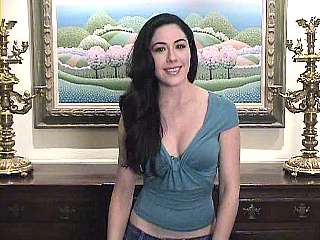 Celeb Rehabs – Lookin' for a Hot Vacation Spot?
---
Malibu brings it. Luxury rehab that is for up to $18,500 per week. With posh digs like this screw stayin' clean - especially if your ...

March 4th, 2007 |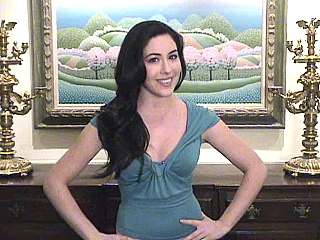 HotRoast World News…Breaking Britney Spears
---
Nuclear arms in Iran, suicide bombing in Iraq...yeah, yeah, yeah. Wait a minute - did you say Britney Spears?! Omg! Britney's baldness is sooo fierce!!! ...

February 26th, 2007 |

1 Comment
Which SEXY CELEB are YOU?
---
Have you been told that you look like a famous celebrity? Now you can put those brownnosers' compliments or backhanded insults to test with ...

January 6th, 2007 |
Lindsay Lohan : Delusions of Grandeur : Celeb Spoof
---
Soo, Al Gore is cleaning up the environment starting with Lindsay Lohan?? This vid is a "what if" Lindsay Lohan had made that now infamous ...

December 11th, 2006 |

More Sexy Bubble Bath Fun
---
Well, just a lil' bit more bathtime fun. Wanna join me? Watch me get ready to rock out my very first covert mission ...

October 4th, 2006 |
Suri Cruise Unveiled – Celeb Arrests: Paris Hilton & 50 Cent – La Lohan: Victim of Grand Theft
---
Finally!!! Suri Cruise Unveiled :: Celeb Arrests - Paris Hilton and 50 cent :: Lindsay Lohan: Victim of Grand Theft (or forgetfulness) Disclaimer: The ...

September 11th, 2006 |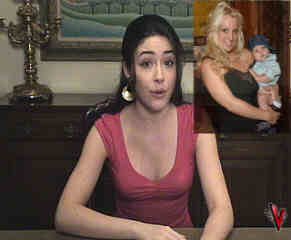 Oops… Britney did it again!
---
If you haven't been living under a rock this month you might have noticed that Britney Spears has been a current hot topic of entertainment... ...

June 27th, 2006 |

3 Comments