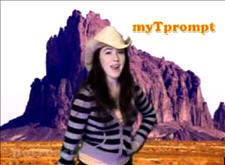 Hot Diggity Dog a Freebie! That's Right – Win a Free YouTube Teleprompter!
---
Subscribe to our videos on YouTube, comment on this video and enter to win a free copy of the superduperly awesome vlogger teleprompter software, myTprompt. ...

October 21st, 2007 |

Comment First!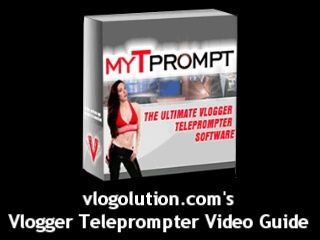 MyTprompt :: vlogolution's Vlogger and Podcast Teleprompter Video Guide
---
For vloggers and podcasters everywhere interested in learning more about the supercool MyTprompt vlogger and podcast teleprompter we created for recording vlogolution's HotRoast and mo' ...

March 28th, 2007 |

1 Comment
myTprompt :: the Ultimate Vlogger Podcast and YouTube Teleprompter
---
Hello out there in Internet land! Yes, this is an actual INFOMERCIAL with some SPOOF on the side for our exclusive myTprompt Vlogger Teleprompter Software. ...

December 4th, 2006 |

3 Comments