HALLOWEEN COCKTAILS: SEXY & SPOOKY SIPS YOU'LL DIE TO DRINK!
---
Want to impress your ghoulfriend this Halloween by concocting your very own scary, stiff sips (insert one-eyed monster joke here)?!  Sound like your kinda kinky kooky? Then ...

October 29th, 2011 |

Comment First!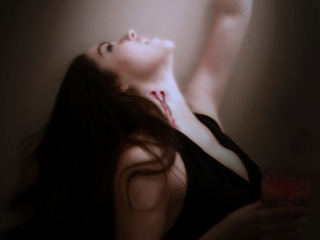 BITTEN
---
Last lesson, you learned how to concoct a New Moon, a mysterious, glow-in-the-dark, gin libation. Now this mocktail is for vampire fans of all ages.  ...

December 17th, 2009 |

71 Comments