People suck at multitasking – a few simple rules for Increasing Productivity
---
(ContrarianEdge) "Investing is not an idea-­per-hour profession; it more likely results in a few ideas per year. A traditional, structured working environment creates pressure to ...

October 26th, 2011 |

Comment First!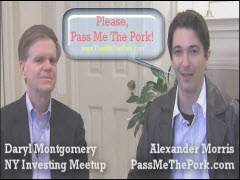 ANY PORK IN THIS STOCK MARKET FOR ME?
---
Video interview and update on the current State of the Markets, as well as the overall State of the Economy with Daryl Montgomery of the ...

April 22nd, 2009 |

43 Comments