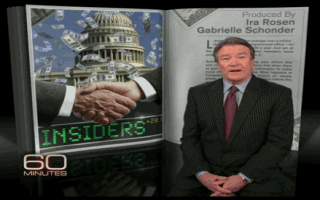 Congressional Insider Trading Scam – our Rule of Law doesn't apply to the 1% who run the Government and the Country
---
CBS News' Steve Kroft reports that members of Congress can legally trade stock based on non-public information from Capitol Hill.  We've already discussed this type ...

November 15th, 2011 |

Comment First!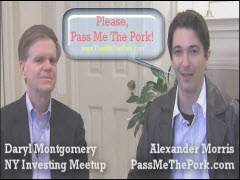 ANY PORK IN THIS STOCK MARKET FOR ME?
---
Video interview and update on the current State of the Markets, as well as the overall State of the Economy with Daryl Montgomery of the ...

April 22nd, 2009 |

43 Comments