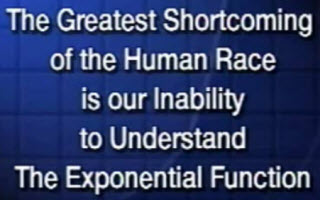 Most IMPORTANT Video You'll Ever See – The Exponential Growth Function
---
"Arithmetic, Population and Energy" may very well be one of the most important videos you're likely to watch.  While the math behind the exponential function ...

May 14th, 2011 |

1 Comment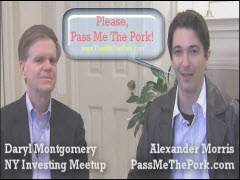 ANY PORK IN THIS STOCK MARKET FOR ME?
---
Video interview and update on the current State of the Markets, as well as the overall State of the Economy with Daryl Montgomery of the ...

April 22nd, 2009 |

43 Comments