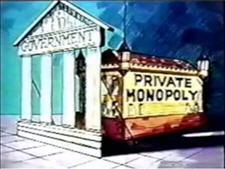 The Truth about the Federal Reserve – Money out of Nothing
---
The Federal Reserve is neither Federal nor a Reserve. Owned by a corrupt group of International Bankers, it is a privately owned monopoly, largely responsible ...

October 9th, 2007 |

Comment First!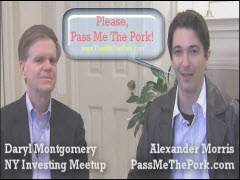 ANY PORK IN THIS STOCK MARKET FOR ME?
---
Video interview and update on the current State of the Markets, as well as the overall State of the Economy with Daryl Montgomery of the ...

April 22nd, 2009 |

43 Comments