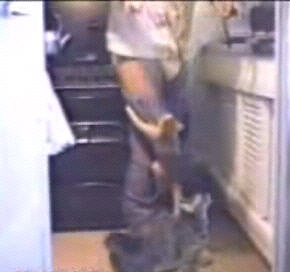 Compilation of super funny totally adorable kitty cat bloopers
---
A compilation of super funny totally adorable kitty cat bloopers, some of them just freaking out, getting scared, being silly, or just plain acting goofy.

June 3rd, 2007 |

1 Comment
Go BUCK WILD this LABOR DAY with a VODKA BUCK or MOSCOW MULE COCKTAIL!
---
Go Buck Wild this Labor Day Weekend with an easy-to-make cocktail that's got serious kick!  A Buck Wild cocktail (also known as a Vodka Buck ...

August 31st, 2011 |

71 Comments