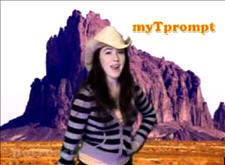 Hot Diggity Dog a Freebie! That's Right – Win a Free YouTube Teleprompter!
---
Subscribe to our videos on YouTube, comment on this video and enter to win a free copy of the superduperly awesome vlogger teleprompter software, myTprompt. ...

October 21st, 2007 |

Comment First!
Go BUCK WILD this LABOR DAY with a VODKA BUCK or MOSCOW MULE COCKTAIL!
---
Go Buck Wild this Labor Day Weekend with an easy-to-make cocktail that's got serious kick!  A Buck Wild cocktail (also known as a Vodka Buck ...

August 31st, 2011 |

71 Comments