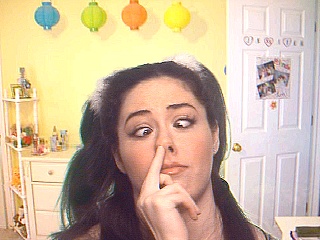 BITCHIBON'S SECRET! ( MAGIBON ENGLISH VERSION )
---
(o)(o) Because she's a Bitch...ibon. This video goes out to anyone who's ever wondered what's up with MRirian a.k.a. Magibon on YouTube and what ...

March 7th, 2008 |

194 Comments
Go BUCK WILD this LABOR DAY with a VODKA BUCK or MOSCOW MULE COCKTAIL!
---
Go Buck Wild this Labor Day Weekend with an easy-to-make cocktail that's got serious kick!  A Buck Wild cocktail (also known as a Vodka Buck ...

August 31st, 2011 |

71 Comments