Naked Celebrities – Now That's Hot!
---
Michelle gives her thoughts on "Sex, Lawsuits, and Celebrities Caught on Tape" - NAKED, as recently published in The New York Times.

May 1st, 2006 |

40 Comments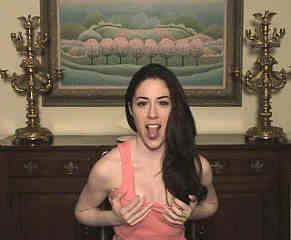 Teenage Boob Jobs
---
Teenagers getting boob jobs - what happened to a good 'ole nose job as a graduation present?! Nothin' like a nice set of fake ...

April 4th, 2006 |

10 Comments
Go BUCK WILD this LABOR DAY with a VODKA BUCK or MOSCOW MULE COCKTAIL!
---
Go Buck Wild this Labor Day Weekend with an easy-to-make cocktail that's got serious kick!  A Buck Wild cocktail (also known as a Vodka Buck ...

August 31st, 2011 |

71 Comments