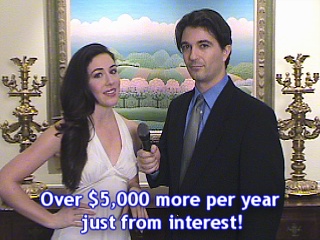 Banking Secrets: How Vienna Marriott makes an extra $5,000 per year with little effort
---
There's a saying I came up with a while ago -- "If you don't take care of your money, someone else will be more than ...

April 26th, 2007 |

Comment First!
Go BUCK WILD this LABOR DAY with a VODKA BUCK or MOSCOW MULE COCKTAIL!
---
Go Buck Wild this Labor Day Weekend with an easy-to-make cocktail that's got serious kick!  A Buck Wild cocktail (also known as a Vodka Buck ...

August 31st, 2011 |

71 Comments