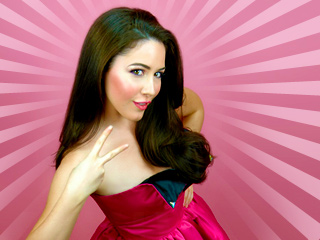 How to Make a PARK AVENUE PRINCESS Cocktail!
---
A Park Avenue Princess is sophisticated, sweet and sassy.  Think Sex and the City's Charlotte York Goldenblatt. In this episode, you'll learn how to make to ...

July 9th, 2010 |

73 Comments
Go BUCK WILD this LABOR DAY with a VODKA BUCK or MOSCOW MULE COCKTAIL!
---
Go Buck Wild this Labor Day Weekend with an easy-to-make cocktail that's got serious kick!  A Buck Wild cocktail (also known as a Vodka Buck ...

August 31st, 2011 |

71 Comments