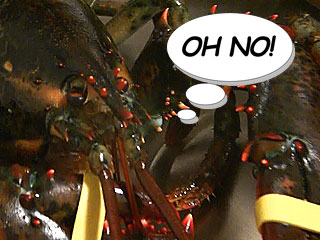 How to KILL and COOK a LOBSTER!
---
If you're a vegan, or animal rights activist against seafood consumerism and consumption, now is the best time for you to click the back button on your ...

September 10th, 2009 |

173 Comments
Go BUCK WILD this LABOR DAY with a VODKA BUCK or MOSCOW MULE COCKTAIL!
---
Go Buck Wild this Labor Day Weekend with an easy-to-make cocktail that's got serious kick!  A Buck Wild cocktail (also known as a Vodka Buck ...

August 31st, 2011 |

71 Comments